All members benefit from personal support, motivation and accountability with the nutrition and fitness app for weight loss.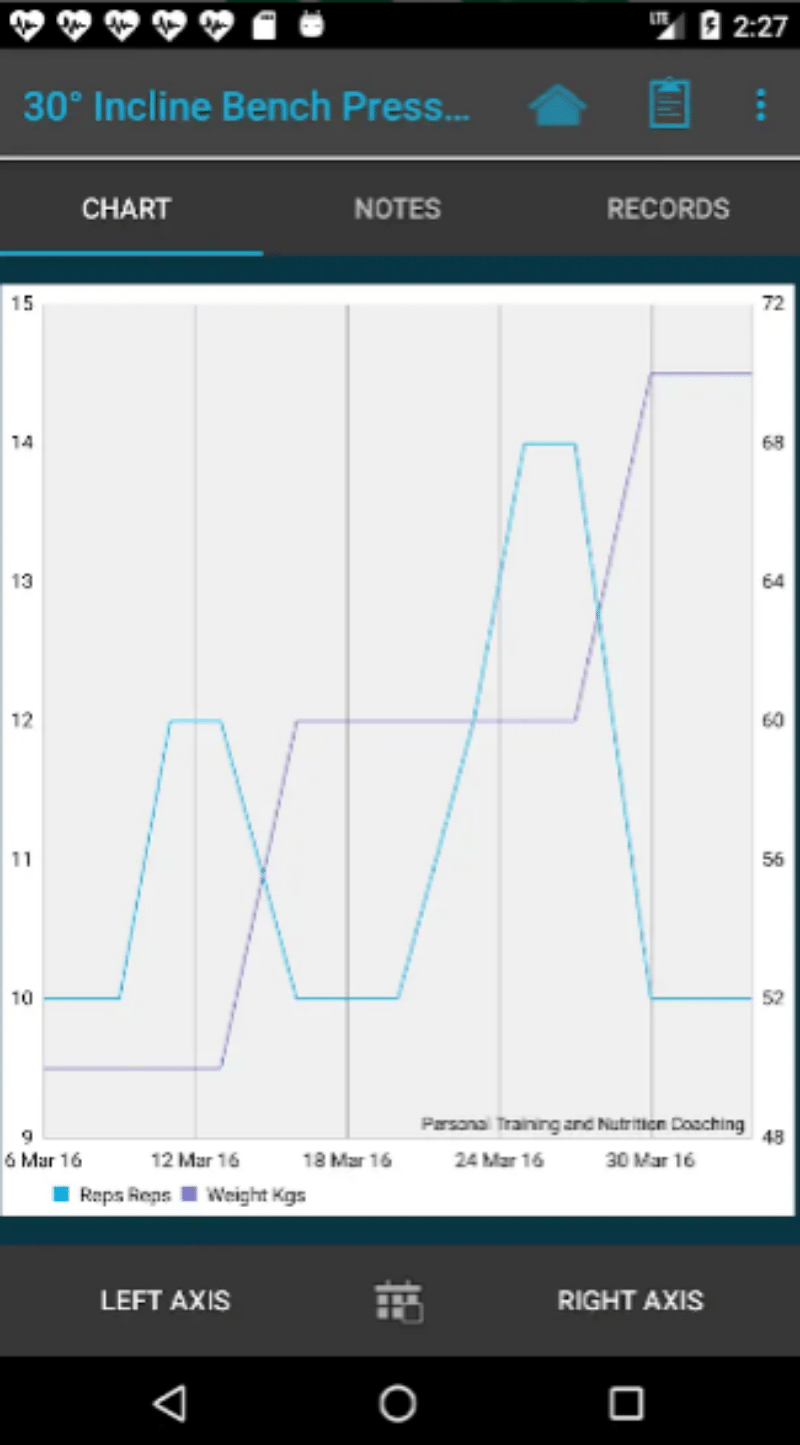 Know you're getting fitter or losing weight by tracking your progress in the fitness app.
Using the app for weight loss tracking or metrics such as number of reps and sets, the weight that you used and the time and tempo can help you to plan your next move and help you get fitter, stronger and leaner.
This is brilliant for motivation to see how far you have come.
No more putting off your exercise because you're wondering what to do. With custom exercise sessions on hand on any device you will have a clear plan to follow wherever you are.
Exercise Instruction
You will receive expert and detailed demonstrations of exercises via the fitness app.
Coaching Support
You will be guided by your coach with simple actionable and effective daily practices.
Lifestyle and nutrition coaching for lasting change.
Results Tracking
Track and monitor your results to ensure that you're progressing.
What Can I Access On The App?
Use The App For Weight Loss And Fitness Plans
Workouts
Professionally designed exercise sessions for you to get the most from your workout.
Nutrition
Practical nutrition advice that is simple to do. Even if you're busy and don't have much time.
Support
I'll support you every step of the way wit the easy to use in-app messaging service.
Tracking
If you're not assessing, you're guessing. Ensure you keep making progress.
Lifestyle
Lifestyle change can be hard.  Make it easier with strategic and easy to follow challenges.
Daily Practices
You probably know what to do. Now is time to practice  doing what you know.
Get Nutrition And Fitness Support
Experience online personal training for free for 14 days with no obligation to continue if you decide that it's not right for you.